About Us AWS cloud services
ITOC Australia is a leading AWS Consulting Partner providing AWS consulting services, technical services and AWS managed services to SMEs > Mid-market > Enterprise & Public Sector.
Leading AWS Partner
ITOC works with businesses across Australia and New Zealand to deliver innovative, secure and powerful enterprise-grade solutions based on Amazon Web Services (AWS). Our passions are architecting, implementing and managing cloud solutions, using a philosophy of 'infrastructure as code' to unleash business potential on AWS.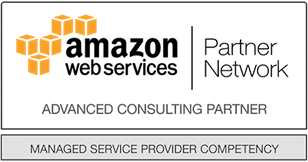 The ITOC brand is synonymous with trusted managed services which has led to achieving the coveted AWS Managed Service Provider competency. ITOC Managed Cloud helps ensure a business keeps its critical applications and systems online, maintaining a high quality customer experience and safeguarding brand reputation.
Cloud Expertise
ITOC's experience ranges from end-to-end cloud projects for mid-market clients, managed services supporting tech companies with over 1 million+ active global customers, to the provision of on-demand specialist resources to the enterprise.
What separates ITOC is our balance of business experience and technical capabilities, our ability to deploy agile resources and achieve objectives with greater speed.
Like Amazon, ITOC is customer-centric and focused on lifetime value as a lifetime partner. ITOC cloud teams work collaboratively with internal customer teams to guarantee that value is delivered from day one. ITOC's role as a cloud partner is to ensure its customer's continued business success and growth.
Our Mission
We assist Australian businesses to leverage the game changing cloud, resulting in greater agility and product/service performance, whilst replacing large capital investment in infrastructure with much lower variable costs. We are experts at taking organisations on this journey.